Top Teens of America,
Chicago Chapter
Top Teens of America (TTA) provides all teens regardless of their ethnic or socio-economic status, the opportunity to receive extra-curricular support, career and character development training, along with key community volunteer opportunities.  There are currently 108 TTA chapters with over 5,000 Top Teens located throughout the United States making a difference in the community in which they live.
April has supported the Chicago Chapter by working together with parents, schools and the community to make sure that our young people have every educational advantage. These initiatives are essential partnerships that help to provide those extra-curricular opportunities that are no longer "extra" but required for students to compete in today's society.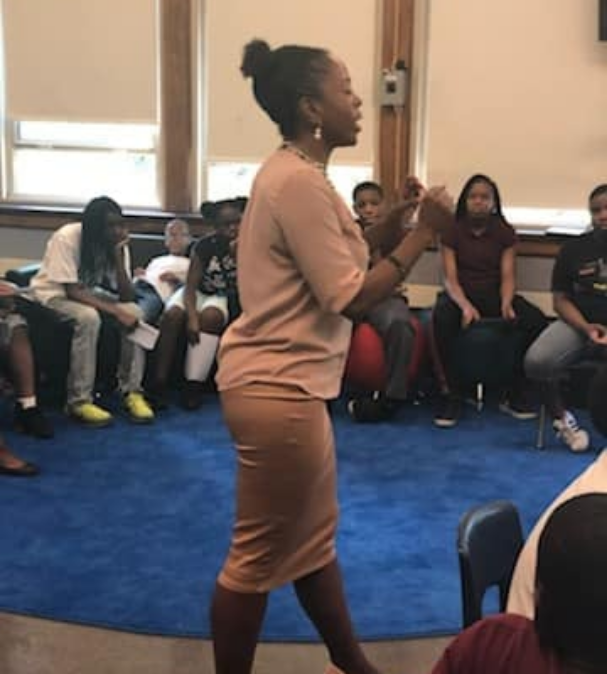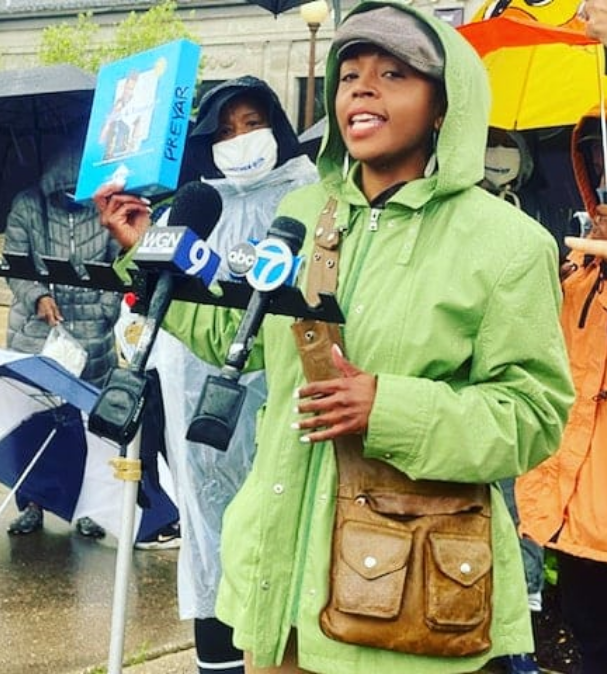 Top Teens of America,
Chicago West Loop Chapter
April has always shown great commitment to help such organizations and has a history of showing her level of dedication to the youth in underprivileged communities everywhere. For example: Preyar spearheaded a $30,000 fundraising effort to build a basketball court for the Morgan Park Boys and Girls Club. The club had no gym, recreational center or safe place to play. This effort was done in conjunction with the Nancy Lieberman Foundation and the WorldVentures Foundation. 
Top Ladies of Distinction National Conference
TLOD is a service organization that focuses on empowering youth (known as Top Teens of America), improving the status of women, providing service to senior citizens, engaging in community beautification, and forming community partnerships.
As a Top Ladies, April is always dedicated to the mission and the focus remains on empowering people of all ages by transforming lives, making a difference, one teen, and one community at a time.  More than 20 years into her career she remains relevant in the pursuit of excellence, with a deeper commitment to serving mankind. 
Her message travels to communities nationwide, and she continues to implement the purposes of Top Ladies of Distinction, Inc. and Top Teens of America.  The online tools and resources she provides are intended to support youth and adults from coast to coast.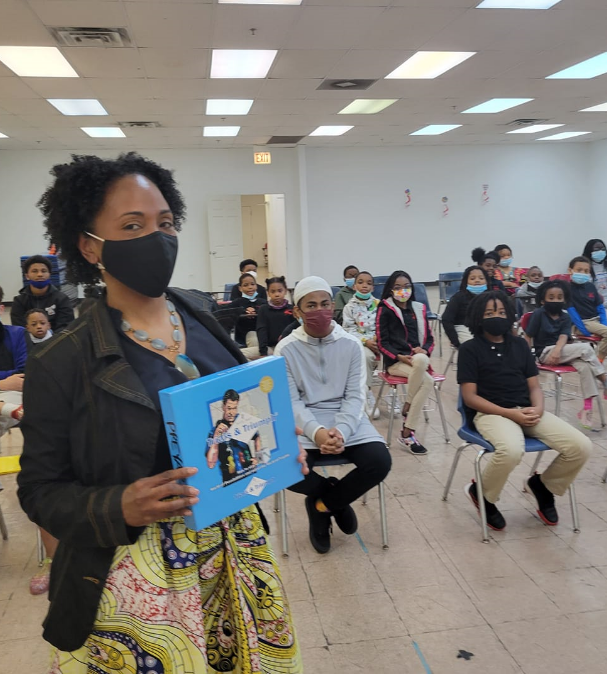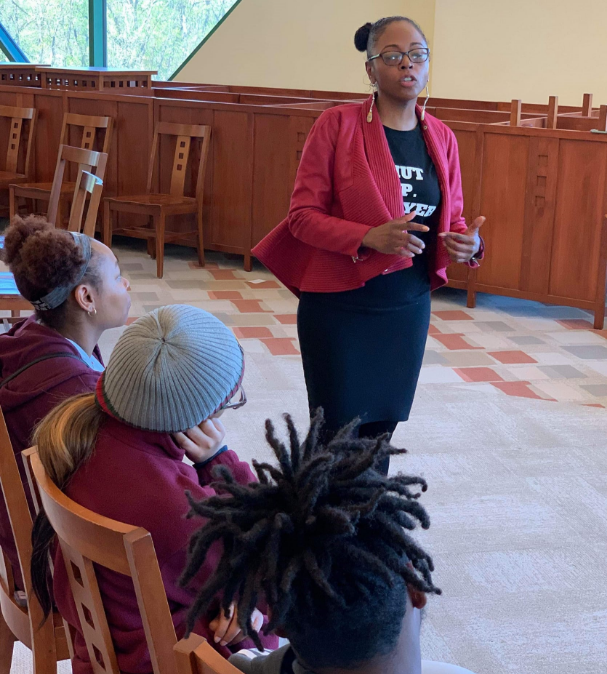 Jack & Jill, South Suburban
Chapter
Together with the The South Suburban chapter, April continues to take her partnerships goals and objectives seriously. By taking bold steps, not only in raising awareness of children's needs and concerns in new objectives but also by implementing programs that are fun and community friendly, April continues to be a supportive figure to the organizations she partners with.  She is actively developing activities and events that assist and improve the communities of those that are in need most.
April is always busy empowering our youth's potential through programming and making a difference in the lives of those in the community she serves.
Acclivus Chicago, Inc.
Queen Academy
Brilliance ERG 
Top Teens of America, Chicago Chapter
Top Teens of America, Chicago West Loop Chapter
Top Ladies of Distinction, Syn-LOD National Conference
Jack & Jill, South Suburban Chapter
Jack & Jill, Lakeshore Chapter
Jack & Jill, The Chicago Chapter
Polished Pebbles
Westside Justice Center
Mikva Challenge
Chicagoland Mom Squad podcast
Southern Illinois University at Edwardsville

Instituto Justice and Leadership Academy

Black Panther Party 50th Anniversary, Chicago Chapter
Morehouse College
Purdue University Northwest
Chicago State University
Perspectives Charter Schools
NOBLE Charter Schools
WorldVentures
Morgan Park United Methodist Church
Quad Coaches
Lil' S.I.S. Expo Chicago
Sigma Gamma Rho Youth Summit
Kensington Youth Summit
Kuumba Lynx
StoryCatchers Performance Theater
Cook County Bar Association
Manley Career Academy
Park Manor Elementary School
Kingdom Advancement Center
Chicago Bar Association
Cook County Bar Association
Thornton Township High School
Nehemiah Christian Center Ministries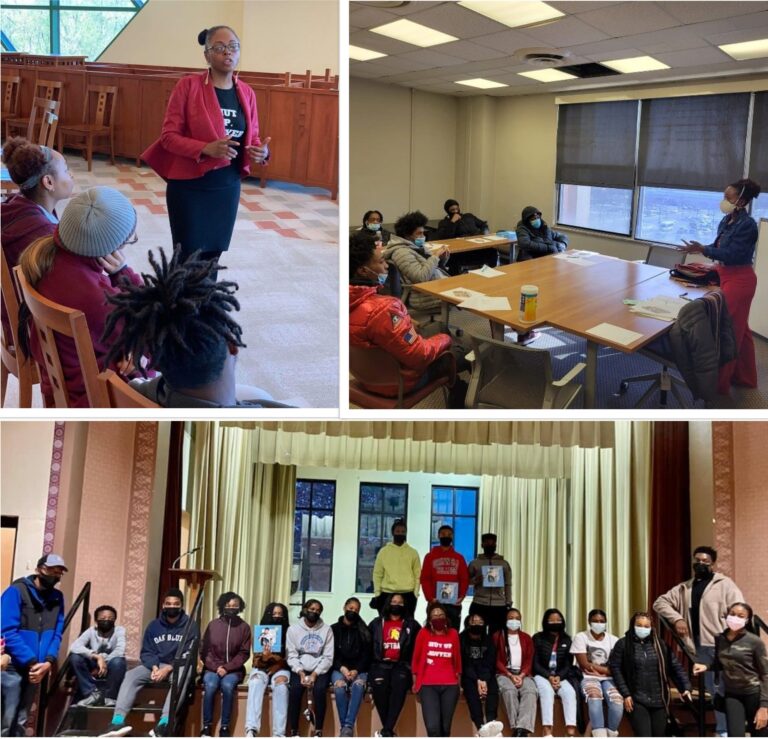 April has presented her unique style of street law live to thousands of kids, teens and young adults throughout Illinois, Indiana and Texas. She has expanded her reach through digital programming to all over the U.S. April's programming is engaging and eye-opening. She engages teens and young adults through interactive conversation, movies, interviews, and game play. She offers her Lawyer Up Academy in both in-person and digital formats to meet students where they are.
Students learn about police stops, warrants, searches and seizures, interrogations, courtroom procedure and more.
Mostly, they learn to activate their critical thinking to quickly assess bad situations, how to walk away from negative peer pressure that leads to group crimes and how to make it home safely.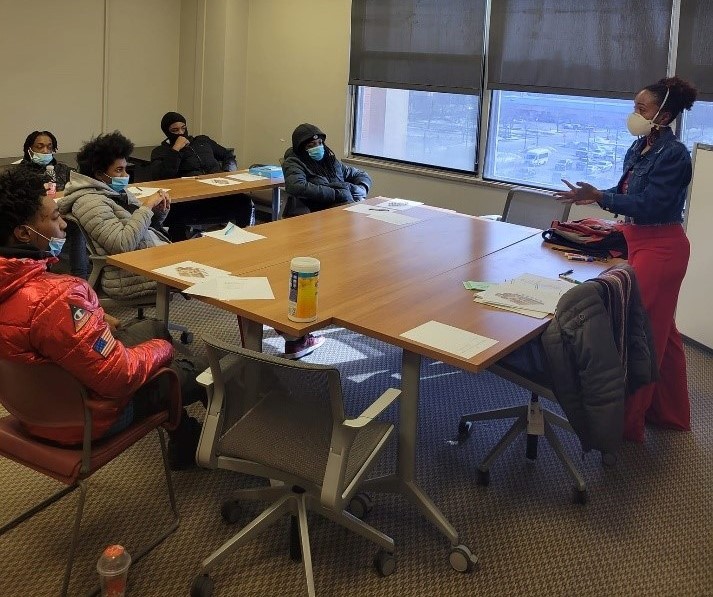 Lawyer Up Academy Digital